Please use the form below to leave us a message or we can also be contacted at info@firesidebookshop.co.uk or during business hours on 01453 764500.
We will endeavour to get back to you as quickly as possible but if you have a question please check out our About & FAQ page as the answer may be there.
We previously had a shop in Littlehampton in West Sussex, that is now closed but we are in the area for business regularly and continue to be interested in buyings books in the locality.
CLICK HERE to contact or find out more about Route 49 Studio in Stroud. Music recording, mixing, composition and production for independent artists by our very own Ben.
Fireside Bookshop
8 Rowcroft
Stroud
Gloucestershire
GL5 3AZ
www.firesidebookshop.co.uk
info@firesidebookshop.co.uk
01453 764500
Location & parking
We are located in Stroud Town Centre a minutes walk from the train station. We are well served by local bus routes and there is ample town centre parking within easy walking distance of the shop.
​
Accessibility
Due to the nature of the steps and pavement outside the shop finding a safe and suitable ramp for wheelchair and mobility scooter access has not been as straightforward as we'd hoped. We are however looking into it as a top priority and hope to have a solution in place soon. In the meantime please get in touch using the details on this page and we will do our best to help you.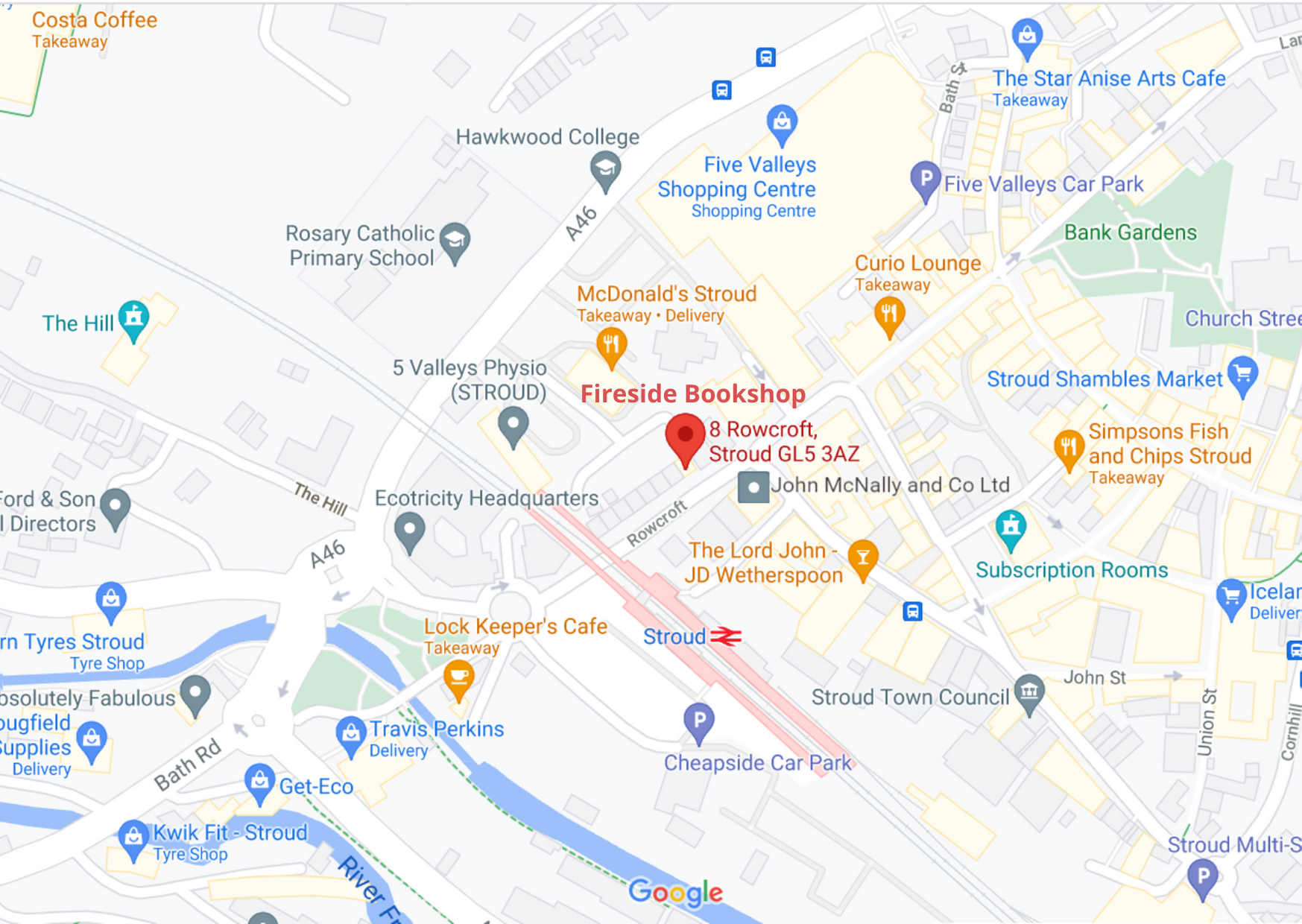 Sign up to our monthly newsletter and receive new on events and gigs we're putting on as well as features on interesting books we have in stock, poems from local poets, bookshop news, offers and other arts, culture and independent retail news from Stroud. It's easy to unsubscribe, we never share your details and we are fully GDPR compliant.