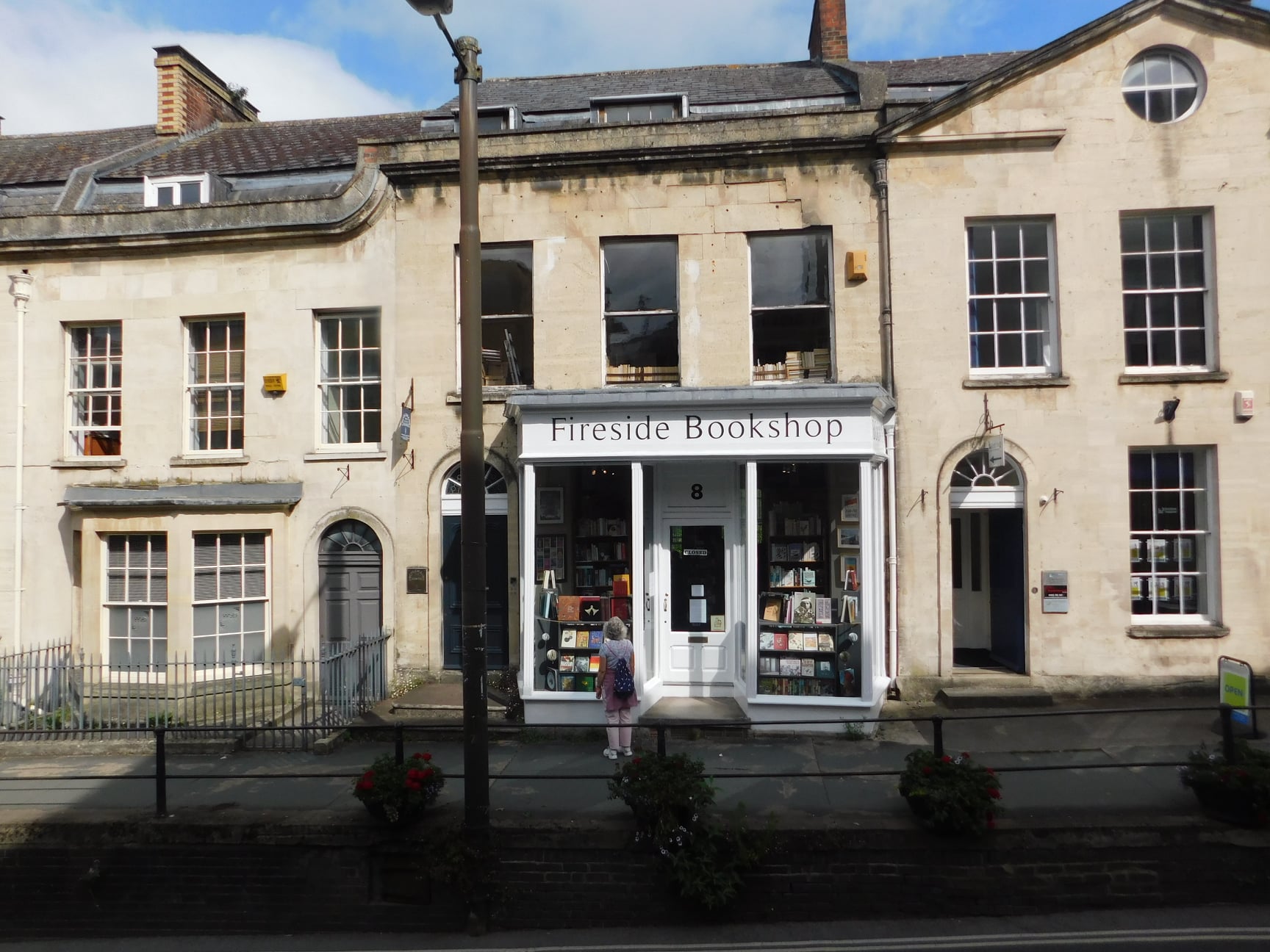 Rob and Barb Sheppard opened their first bookshop in Rugby over forty years ago. The business is now based in Stroud, Gloucestershire, where their daughter Martha and her husband Ben have joined the team full time. The focus of the business has always been curating and presenting shelves filled with high quality, interesting books on a wide range of subjects. Whether you are looking for non-fiction, fiction, academic, vintage, antiquarian or just a good read, with over 30,000 books and counting we're sure to have something you'll love.
As trends have changed the business has become more focused on its online presence, the family however still consider having a space to buy and sell books in person to be a vital part of the business, as well as being essential to their enjoyment of the trade.
Martha, along with her brother and sister, grew up popping into the shop to see their Dad and were surrounded by books and stories at home so it seemed inevitable that they would share a great love of the written word and that one of them would want to step into the family business. Rob, Martha and Ben work together in the shop buying and selling the books while Barb who is a trained bookbinder repairs and readies stock, gets the parcels ready for delivery and helps care for Ben and Martha's two young sons Jed and Sam. A large part of Ben's role is focusing on the online side of the business and ensuring the business is moving with the times. It's fair to say that the bookshop runs in the blood of this family with Rob, Barb, Martha, Ben, Sam and Jed representing three generations of booklovers.
'We've had a fantastic time since we moved to Stroud and feel really welcomed by the community. It has been really rewarding getting to know regular customers and meeting new visitors. There's so much we want to do in terms of events, collaborations and ideas there doesn't seem enough hours in the day, but we look forward to contributing towards the creative and independent spirit that makes Stroud and the surrounding areas such a fantastic place to be.'
CLICK HERE to contact or find out more about Route 49 Studio in Stroud. Music recording, mixing, composition and production for independent artists by our very own Ben.
Opening Hours
Monday - 10:00 - 4:30
Tuesday - 10:00 - 5:00
Wednesday - 10:00 - 5:00
Thursday - 10:00 - 5:00
Friday - 10:00 - 5:00
Saturday - 10:00 - 5:00
Sunday - Closed
Frequently Asked Questions
If you have a question about Fireside Bookshop please take a look at the information below. Just click on a question to reveal the answer. If you have any further questions or need any other information please feel free to contact us via the information on the contact page.
Sign up to our monthly newsletter and receive new on events and gigs we're putting on as well as features on interesting books we have in stock, poems from local poets, bookshop news, offers and other arts, culture and independent retail news from Stroud. It's easy to unsubscribe, we never share your details and we are fully GDPR compliant.